The 2010 CineFestival in San Antonio, Texas runs from Feb. 4-7 at the Guadalupe Cultural Arts Center. For a complete listing of the films showing visit guadalupeculturalarts.org.
Below are capsule reviews of the five films that took home prizes. I was lucky enough to serve as a judge at this year's festival.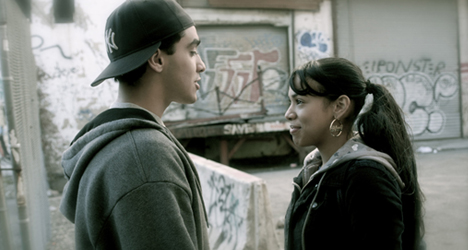 Don't Let Me Drown
Starring: E.J. Bonilla, Gleendilys Inoa, Ricardo Chavira
Directed by: Cruz Angeles (debut)
Written by: Cruz Angeles (debut) and Maria Topete (debut)
Making his feature filmmaking debut with "Don't Let Me Drown," director/writer Cruz Angeles has created one of the most meaningful and absorbing independent films released last year. Nominated for the Grand Jury Prize for Best Drama at the 2009 Sundance Film Festival ("Precious: Based on the Novel Push by Sapphire" ultimately won the award), Angeles' talent is evident through his sincere and beautifully-realized narrative with strong cultural relevance. Set in Brooklyn in October 2001 – one month after 9/11 – a cloud of dust still looms over the cityscape at NY's Ground Zero. Rising from the ashes is a touching and neorealistic story of young love centered on Lalo (E.J. Bonilla) and Stefanie (Gleendilys Inoa), two teenagers who find each other at the moment the world begins to change. Although their initial introduction starts off on a sour note (Lalo makes an insensitive remark about 9/11 not knowing Stefanie's sister was killed in the attacks), their feelings for each other progress naturally. Lalo, too, has been impacted by the tragedy. His father, who worked as a janitor at the World Trade Center, now helps in the clean up effort amidst the toxic smog. Reminiscent of the 2002 indie "Raising Victor Vargas," "Drown" masterfully captures the ambiance and emotion of its time, place and people through its poignant tale of affection and emotional restoration.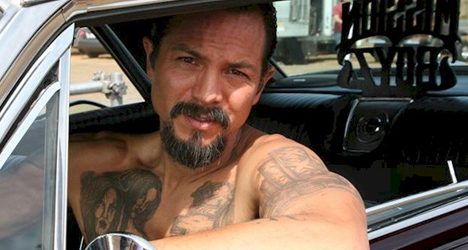 La Mission
Starring: Benjamin Bratt, Jeremy Ray Valdez, Jesse Borrego
Directed by: Peter Bratt ("Follow Me Home")
Written by: Peter Bratt ("Follow Me Home")
In "La Mission," director/writer Peter Bratt ("Follow Me Home") offers audiences an honest depiction of San Francisco's Mission District, the area where he and his brother actor Benjamin Bratt grew up. It's a story of community and one man's attempt to change his traditional ideals and open his mind to a different lifestyle that he's never known. In the film, actor Bratt plays Che Rivera, an ex-con who has matured into a responsible and loving father who works as a city bus driver and on his spare time customizes low rider classics. The more threatening side of Che's personality is revealed, however, when he learns that his son Jesse (Jeremy Ray Valdez) is gay. The news sets Che and his relationships with everyone in the neighborhood on a destructive path. Too old-school to accept his son's choice, the family dynamic is altered drastically as Che and Jesse try to find some kind of middle ground. Jesse Borrego stars as Rene, Che's more tolerant brother who opens his home to his nephew after he is disowned by his father. Although the cultural references are a bit heavy-handed at times, "La Mission" has its heart in the right place. There's much to be appreciated as we watch Che slowly transform into the man he knows he has to become to find peace within himself and repair the damage he has caused to his family.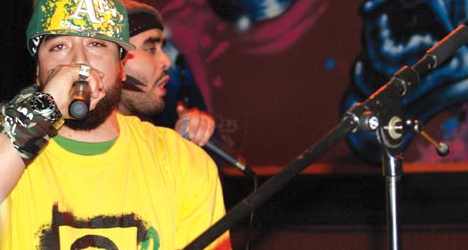 New Muslim Cool
Starring: Hamza "Jason" Perez
Directed by: Jennifer Maytorena Taylor (debut)
Culture and religion clash brightly in filmmaker Jennifer Maytorena Taylor's documentary New Muslim Cool, the story of a Puerto Rican drug dealer who changes his outlook on life when he converts to Islam at the age of 21. As part of the P.O.V. series sponsored by PBS, Cool follows the spiritual awakening of Hamza "Jason" Perez, an inner-city rap artist raised by a Catholic family before finding a deeper meaning to his existence. Along with reaching out to the Muslim community through his hip-hop performances on stage, Hamza is also able to share his religious ideals through the motivational speeches he gives at prisons andschools and by fellowshipping at a mosque in Pittsburgh. Taylor's film is a testament to one man's commitment to his newfound faith that is both inspirational and admirable. The true story is at its most powerful when Taylor offers a glimpse of injustices that occur against him and the mosque. It's a difficult journey Hamza takes, but one that will flourish with lessons that he may use as tools to teach others about acceptance and surviving in a post-9/11 world where preconceived notions about something as unfamiliar as Islam will have to be revisited.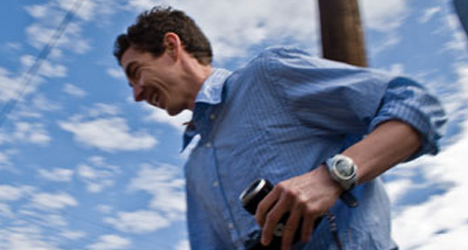 Tijuaneros
Starring: Carlos Padilla, Giancarlo Vidrio, Yvette Yates
Directed by: Paul Bobadilla (debut)
Written by: Paul Bobadilla (debut)
Loyalty is tested in director/writer Paul Bobadilla's intense and sharply-edited Mexican crime drama Tijuaneros. While the short film could be considered a teaser for a more insightful feature, Bobadilla takes his 20-minute runtime and packs a hefty dose of stylized energy into each frame. Through chaotic camera shots, split screens and still photography, the filmmaker tells the story of best friends Manuel Guzman (Giancarlo Vidrio) and Pedro Perez (Carlos Padilla) as they reunite when Pedro returns to his hometown of Tijuana for a visit from the U.S. where he attends college. Pedro's only regret in going abroad is leaving behind Claudia (Yvette Yates), the love of his life who has since started a relationship with Manuel. Manuel, a known drug dealer in Tijuana, has continued down a different road than Pedro, an aspiring photographer, who captures his time back in Mexico by taking snapshots of city life with his old-fashioned camera. When Pedro, however, is caught up in one of Manuel's drug-deals-gone-bad, he is forced to make a decision about his future that could cost him everything he's ever worked for. The internal conflict Padilla wrestles with is heartbreaking as he comes to terms with what he might be capable of doing in the name of friendship and revenge.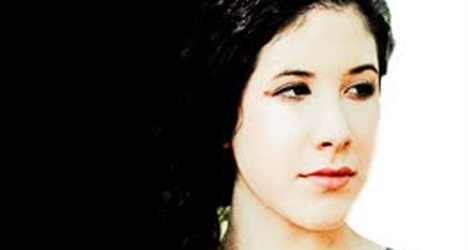 Skye
Starring: Julia Babin, Gigi Isaac, Stephanie Pacheco
Directed by: Yoomi Park (debut)
Written by: Yoomi Park (debut) and Olivia Hinojosa (debut)
The genuine attention to detail is impressive in director/co-writer Yoomi Park and co-writer Olivia Hinojosa's short film Skye, an intimate story about a young high school student struggling to understand her own sexuality and worrying how her secret will affect her relationship with her family and longtime best friend. Sustained by a technically-effective combination of handheld and stationary camerawork, Park and Hinojosa have created a delicate narrative with just enough tension and humor to balance out the gradual pace of Skye's emotional journey. How will Skye's mother react to the surprising news via email? Will her church youth group judge her for her lifestyle change? As Skye, actress Julia Babin gives a sympathetic and natural performance and captures the confusion and desperation a girl of her age would probably feel if she found herself in a similar situation. The rest of the main cast including Gigi Isaac, Stephanie Pacheco, and Lauren Catherine DeFilippo are cast perfectly in their roles as Skye's friends and do a fine job matching her effortless delivery in the scenes they share. Also noteworthy are the eye-catching cinematography by John Strong and playful score by ARK Studios that keeps things light while the film confronts mature issues.