On March 6th, 2020, the City of Austin decided that for the first time in 34 years, SXSW would be cancelled and shut down due to concerns and impending threat of Coronavirus. Though absolutely, unquestionably and 100% the right call, there was a lot of debate, concern and unrest amongst many attendees and those who had films set to premiere. When March 13th rolled around and all sport leagues and many public events had been shut down, it would have been nearly impossible to imagine SXSW having continued.
In the wake of the cancellation, hundreds of feature narrative films, documentaries, short films, music videos and more had their premieres or spotlight screenings cancelled. With other festivals cancelled along with it, the future of these films is somewhat up in the air. As a sign of support, and to spotlight the best of the fest, these are the four best films we were able to see prior to cancellation. Be sure to watch for them in your local festival or future release.
Feels Good Man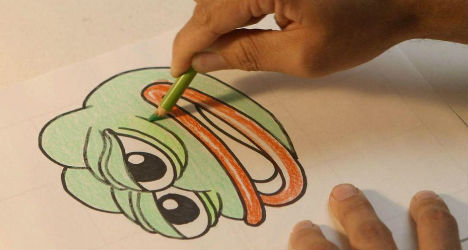 Many people know "Pepe the Frog" for what it ultimately became, a symbol of white supremacism and the alt-right. But how many people know of its origins as a funny cartoon character from illustrator and writer Matt Furie? "Feels Good Man" aims to tell the story of Furie, a mild-mannered and talented cartoonist and how the internet ultimately took ownership of the character. The footage is fascinating, watching Furie helplessly grasp with his creation becoming the internet's most omnipresent meme before being weaponized into a symbol of hate. The film does a really great job of showing the darkest parts of the internet with some truly disturbing motivations and talking heads. The most powerful parts, however, are seeing how powerless Furie is to it all. His initial attempts to "take back" the character are futile and backfire as he can't match up against the sweeping power of his own creation. Though the film certainly delves into heavy territory, it strikes a nice balance of levity with animations of Pepe brought to life and the laid-back subtle funny presence of Furie. The best scenes of the movie, in fact, are montage clips juxtaposing depositions between Furie and famed blowhard Alex Jones during a copyright infringement suit. It's difficult to call "Feels Good Man" a cautionary tale, as Furie did absolutely nothing wrong. It is, however, a stirring insight into meme culture and how the runaway wildfire nature of the internet can take anything, shift its meaning and steal creations, no matter what initial intentions were. As it stands, "Feels Good Man" was the best film of SXSW's programming I was able to see this year. 
I Used To Go Here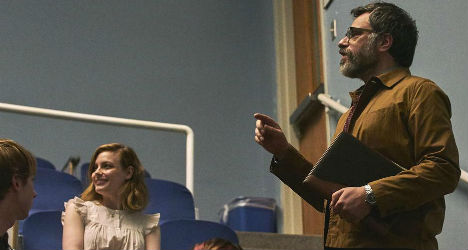 As the only narrative film of the bunch, "I Used To Go Here" takes a simple premise of a writer returning to her alma mater to do a speaking engagement, and creates a fun, meditative and memorable film out of it. The film features a great cast, with Gillian Jacobs leading the way as Kate, the aforementioned writer. While the premise may be familiar, director Kris Rey is able to keep the film fresh with a keen eye on living up to expectations and the existential threat of being surpassed by a younger generation. The humor of the film is accentuated by the dry sarcastic wit of Kate's mentor, David (played by Jemaine Clement) and some fun peripheral characters, especially in the case of a silly, but very funny late film subplot with a character named Tall Brandon. The emotional core of the film, however, hinges on a connection between Jacobs' Kate and the much younger college student Hugo, played by a charming Josh Wiggins. It's a decision and subplot that could have very easily gone off the rails, but the chemistry between Jacobs and Wiggins feels extremely authentic and believable, a testament to both performances. Despite a confounding and abrupt final scene, "I Used To Go Here" is a fun and energetic showcase for Jacobs. Thematic elements of squandered potential and self-exploration keep the film humorous and grounded, even when the narrative threatens to go the other way. 
Finding Yingying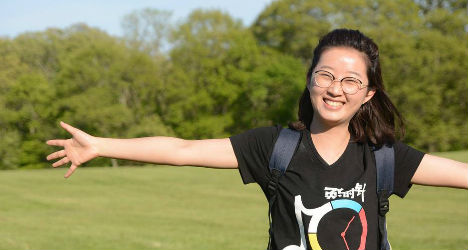 On June 9th, 2017, a University of Illinois at Urbana-Champaign student named Yingying Zhang disappeared. As a student from China, Zhang had been experiencing something of culture shock, getting used to being in America after living in China her whole life. Though details of the events later came to light, "Finding Yingying" serves as both an exploration of the case, a celebration of Zhang, and a cautionary tale. Winning the jury special award for breakthrough voice at SXSW, director Jiayan "Jenny" Shi utilizes Zhang's diary to illustrate the struggles she had assimilating to culture, while also illustrating the bright, positive, and warm attitude and zest for life that Zhang so clearly possessed. While the details of the case naturally give the film a true crime feel, it is Shi's access that makes the footage truly transcendent. Shi spends much time with Zhang's parents, fiance and other family members, shooting footage as the search for Zhang continues. We see her father leave China for the first time to search for his daughter. We see her fiance, speak to students at the school at a rally, begging for her return. Through this, we also see the strain of Zhang's disappearance on her parents. As a fly on the wall, the camera catches intense, passionate arguments of a family struggling to keep the pieces intact. It can sometimes be difficult to watch a family experience such pain, but Shi does an excellent job of keeping an empathetic voice. As the film wraps up and the audience learns the chilling fate of Zhang, a question emerges of safety of the uninitiated by way of entering different cultures and countries. Shi allows that to be a meditative question to ponder, which certainly makes sense, as this is a story that lingers. 
An Elephant in the Room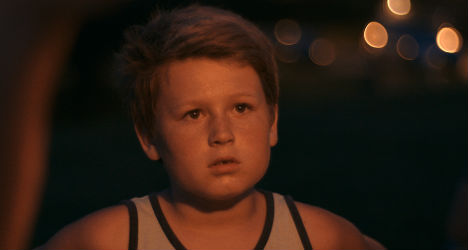 As the Jury Award winner for documentary feature, "An Elephant in the Room" is a powerful film focusing on the Good Grief support group program in New Jersey. What makes "An Elephant in the Room" so unique is that it features no talking heads or narration from adults and is entirely through the eyes of the children who have suffered unimaginable loss. As we follow the lives of several children, we learn a little bit about their grief and how they are processing it. It is clear that some children know more details than others and while it's sometimes unclear on the circumstances of their loss, when one child states that his father "took bad medicine," it's a gut punch of a realization. The resiliency of children is an endlessly fascinating topic and "An Elephant in the Room" explores it with great care and empathy without ever resembling anything close to exploitation. While there is some footage at the center and in the groups, the best footage comes from seeing these children interact in their homes with surviving family members, oftentimes sharing their stories, grappling with the permanence of death and adjusting to their new normal. Though it is by design, and effective in some ways, the film could have certainly benefited from a little more structure rather than taking a verite approach. Still, "An Elephant in the Room" is a heart-wrenching and wholly empathic dive into the resiliency of children in the face of loss.