About
"There are times when you have to choose between being a human and having good taste."
-Bertolt Brecht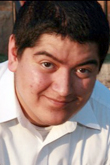 Kiko Martinez – Editor
Kiko Martinez is a lifelong San Antonio boy who has been diagnosed with OCMD (Obsessive Compulsive Movie Disorder) but is not currently seeking treatment. He has never met a movie he won't watch and prides himself in giving all cinema its fair chance to impress him. Kiko earned his degree in journalism and has been writing reviews and articles on film since '01 for a number of different newspapers and magazines around the U.S. He also helms CineSnob.net. Kiko is a member of the prestigious Broadcast Film Critics Association, which earns him a vote each year in the Critic's Choice Awards. Kiko has interviewed everyone from Dakota Fanning to Bill Maher and hopes to one day pick the brain of his favorite director P.T. Anderson. He believes all of life's lessons can be learned by watching "The Karate Kid": First learn stand, then learn fly. Work hard to be the best. Never back down to a bully. Be a good friend. Find balance. And while you're still young, date a high school cheerleader as hot as Elizabeth Shue. Currently, Kiko contributes to a number of publications and websites including the San Antonio Current, Extra Newspaper Chicago and Examiner.com, among others. He is featured on WOAI's movie webshow Flicker Footnotes on WOAI.com. Kiko lives in San Antonio, Texas with his wife Anabel, their daughter Alora, and their shih tzu Juju Bean.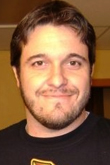 Jerrod Kingery - Contributing writer
Jerrod Kingery has lived in San Antonio his entire life, and has pretty much been a giant nerd the whole time, give or take a few years when he was either in college or a pre-verbal infant. He fell in love with movies in high school, even writing and directing a few of his own short films along the way. Maybe you've seen "Kosmic Kung Fu Warriors." No? Well, he's also the co-creator of the Emmy-nominated puppet-based web series "Perspectives," which a few more people saw. Currently, he works as the Webmaster at WOAI/KABB/KMYS and serves as the host and producer of it's film review web show, which stars himself and Kiko as two film critics who pretend to know what they're talking about.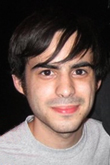 Cody Villafana – Contributing writer
Born and raised in San Antonio, Cody Villafana's earliest movie memory was watching "The Jungle Book" every day when he was a child. As the years passed, his passion for film increased and a young film critic was born. Maybe because he wanted to find out why the air conditioner in "The Brave Little Toaster" always scared him as a kid, Cody earned his bachelor's degree in psychology from the University of Texas – San Antonio and recently went back and earned his master's in counseling. Now, along with being able to dissect a film and write solid reviews, he can tell Kiko and Jerrod what the hell is wrong with them.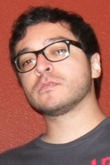 Steven Ybarra - Webmaster
Steven's bio will go here when he realizes I'm serious and actually sits down to write it.
To publicists:
Have a client that you'd like to promote? Email us and pitch your interview opportunity. We're always open to talent in the film and TV industry.
To all indie filmmakers:
Need someone to review your film? Email us and we'll provide you a full review of your movie. You can always pull a quote from the review to use for marketing. But remember, just because you send us your movie doesn't mean we're going to give it a positive review.
To people involved in San Antonio film events:
If you want to promote you're film event in San Antonio, we are more than willing to help you out and post an ad/mention on the site free of charge. Email us and let us know what we can do.