Starring: Andy Samberg, Cristin Mlioiti, JK Simmons
Directed by: Max Barbakow (debut)
Written by: Andy Siara (debut)
As the world enters its fifth month of facing the life altering effects of COVID-19, a film about a day that continues to repeat may seem cosmically ironic. Despite its set up feeling a bit familiar (in more ways than one), Palm Springs presents itself as a refreshingly invigorating perspective.
After spending an extended period of time repeating the same day of a wedding, Nyles (Andy Samberg) is joined in repetition by Sarah (Cristin Milioti), who is confused as to how she got into this situation, and eager to escape both the cycle and Nyles.
After breaking the all-time record for film acquisition sale at the Sundance Film Festival by 69 cents (Nice.), Palm Springs lives up to the lofty hype by sheer way of sweet charm and irreverent humor. Samberg's comedic prowess has long been a strength and remains a highlight of the film. The true surprise is in Milioti, who is able to match Samberg scene for scene and deliver both complete and utter dismay and subversive humor with nuance, subtlety and fantastic comedic timing.
As Groundhog Day has etched itself as a comedy classic, and with films like Edge of Tomorrow borrowing its thematic nature, it is nearly impossible for Palm Springs to not feel inherently derivative. The difference, however, is that Palm Springs is executing its story differently and touching on different themes. One of the best singular moments of the film, for example, is its way of introducing the concept of the time loop. Without spoiling, we meet our characters in much different places than we do in a film like Groundhog Day, which is made especially clear in a very funny reveal scene.
As such, we are also able to "skip" certain notions of a time loop scenario and jump right to the malaise of it all. Beyond that, it is clear that both of our characters are plagued by regret. Rather than focus on being merely stuck in the loop of repetition, Palm Springs is interested in what happens when one must wake up every day reminded of our biggest regrets.
The notion of cloaking surprisingly meditative and smart meaning in the guise of "bro humor" is nothing new to The Lonely Island, Andy Samberg's longstanding comedy group who serve as producers on the film. Palm Springs continues that legacy as an exploration of complacency and indolence while never forgetting to be extremely funny. At a brisk 90 minutes, the film packs its laughs and sweet moments efficiently. Some plot points remain painfully obvious, while some come to a quick (and somewhat nonsensical) conclusion. Yet in a year full of stress and anxiety, Palm Springs is a delight, and as enjoyable of a respite as the film's getaway location promises.
On March 6th, 2020, the City of Austin decided that for the first time in 34 years, SXSW would be cancelled and shut down due to concerns and impending threat of Coronavirus. Though absolutely, unquestionably and 100% the right call, there was a lot of debate, concern and unrest amongst many attendees and those who had films set to premiere. When March 13th rolled around and all sport leagues and many public events had been shut down, it would have been nearly impossible to imagine SXSW having continued.
In the wake of the cancellation, hundreds of feature narrative films, documentaries, short films, music videos and more had their premieres or spotlight screenings cancelled. With other festivals cancelled along with it, the future of these films is somewhat up in the air. As a sign of support, and to spotlight the best of the fest, these are the four best films we were able to see prior to cancellation. Be sure to watch for them in your local festival or future release.
Feels Good Man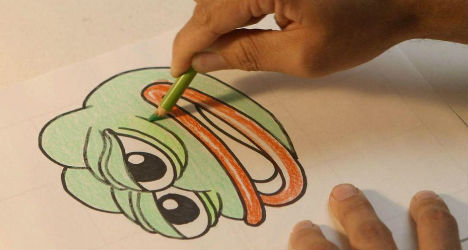 Many people know "Pepe the Frog" for what it ultimately became, a symbol of white supremacism and the alt-right. But how many people know of its origins as a funny cartoon character from illustrator and writer Matt Furie? "Feels Good Man" aims to tell the story of Furie, a mild-mannered and talented cartoonist and how the internet ultimately took ownership of the character. The footage is fascinating, watching Furie helplessly grasp with his creation becoming the internet's most omnipresent meme before being weaponized into a symbol of hate. The film does a really great job of showing the darkest parts of the internet with some truly disturbing motivations and talking heads. The most powerful parts, however, are seeing how powerless Furie is to it all. His initial attempts to "take back" the character are futile and backfire as he can't match up against the sweeping power of his own creation. Though the film certainly delves into heavy territory, it strikes a nice balance of levity with animations of Pepe brought to life and the laid-back subtle funny presence of Furie. The best scenes of the movie, in fact, are montage clips juxtaposing depositions between Furie and famed blowhard Alex Jones during a copyright infringement suit. It's difficult to call "Feels Good Man" a cautionary tale, as Furie did absolutely nothing wrong. It is, however, a stirring insight into meme culture and how the runaway wildfire nature of the internet can take anything, shift its meaning and steal creations, no matter what initial intentions were. As it stands, "Feels Good Man" was the best film of SXSW's programming I was able to see this year. 
I Used To Go Here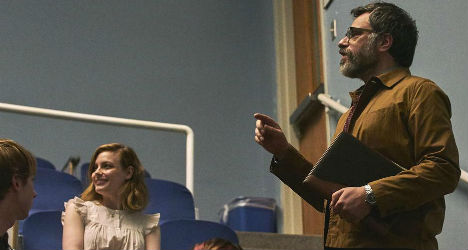 As the only narrative film of the bunch, "I Used To Go Here" takes a simple premise of a writer returning to her alma mater to do a speaking engagement, and creates a fun, meditative and memorable film out of it. The film features a great cast, with Gillian Jacobs leading the way as Kate, the aforementioned writer. While the premise may be familiar, director Kris Rey is able to keep the film fresh with a keen eye on living up to expectations and the existential threat of being surpassed by a younger generation. The humor of the film is accentuated by the dry sarcastic wit of Kate's mentor, David (played by Jemaine Clement) and some fun peripheral characters, especially in the case of a silly, but very funny late film subplot with a character named Tall Brandon. The emotional core of the film, however, hinges on a connection between Jacobs' Kate and the much younger college student Hugo, played by a charming Josh Wiggins. It's a decision and subplot that could have very easily gone off the rails, but the chemistry between Jacobs and Wiggins feels extremely authentic and believable, a testament to both performances. Despite a confounding and abrupt final scene, "I Used To Go Here" is a fun and energetic showcase for Jacobs. Thematic elements of squandered potential and self-exploration keep the film humorous and grounded, even when the narrative threatens to go the other way. 
Finding Yingying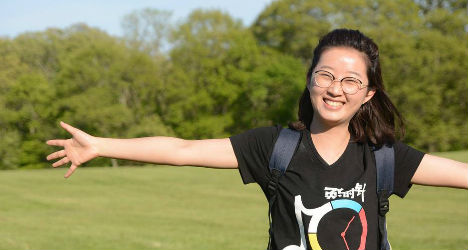 On June 9th, 2017, a University of Illinois at Urbana-Champaign student named Yingying Zhang disappeared. As a student from China, Zhang had been experiencing something of culture shock, getting used to being in America after living in China her whole life. Though details of the events later came to light, "Finding Yingying" serves as both an exploration of the case, a celebration of Zhang, and a cautionary tale. Winning the jury special award for breakthrough voice at SXSW, director Jiayan "Jenny" Shi utilizes Zhang's diary to illustrate the struggles she had assimilating to culture, while also illustrating the bright, positive, and warm attitude and zest for life that Zhang so clearly possessed. While the details of the case naturally give the film a true crime feel, it is Shi's access that makes the footage truly transcendent. Shi spends much time with Zhang's parents, fiance and other family members, shooting footage as the search for Zhang continues. We see her father leave China for the first time to search for his daughter. We see her fiance, speak to students at the school at a rally, begging for her return. Through this, we also see the strain of Zhang's disappearance on her parents. As a fly on the wall, the camera catches intense, passionate arguments of a family struggling to keep the pieces intact. It can sometimes be difficult to watch a family experience such pain, but Shi does an excellent job of keeping an empathetic voice. As the film wraps up and the audience learns the chilling fate of Zhang, a question emerges of safety of the uninitiated by way of entering different cultures and countries. Shi allows that to be a meditative question to ponder, which certainly makes sense, as this is a story that lingers. 
An Elephant in the Room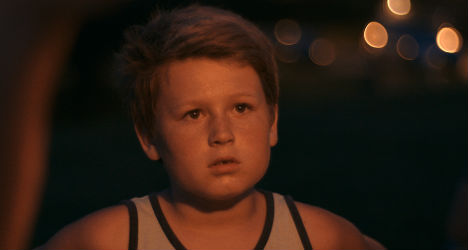 As the Jury Award winner for documentary feature, "An Elephant in the Room" is a powerful film focusing on the Good Grief support group program in New Jersey. What makes "An Elephant in the Room" so unique is that it features no talking heads or narration from adults and is entirely through the eyes of the children who have suffered unimaginable loss. As we follow the lives of several children, we learn a little bit about their grief and how they are processing it. It is clear that some children know more details than others and while it's sometimes unclear on the circumstances of their loss, when one child states that his father "took bad medicine," it's a gut punch of a realization. The resiliency of children is an endlessly fascinating topic and "An Elephant in the Room" explores it with great care and empathy without ever resembling anything close to exploitation. While there is some footage at the center and in the groups, the best footage comes from seeing these children interact in their homes with surviving family members, oftentimes sharing their stories, grappling with the permanence of death and adjusting to their new normal. Though it is by design, and effective in some ways, the film could have certainly benefited from a little more structure rather than taking a verite approach. Still, "An Elephant in the Room" is a heart-wrenching and wholly empathic dive into the resiliency of children in the face of loss. 
Starring: Roman Griffin Davis, Thomasin McKenzie, Scarlett Johnasson
Directed by: Taika Waititi ("Hunt for the Wilderpeople")
Written by: Taika Waititi ("Hunt for the Wilderpeople")
In these perilous times when hatred and white supremacy have emerged as a prominent, dangerous voice in the United States, it could be seen as a dicey prospect to create a satire heavily involving the presence of Nazis and Adolf Hitler. Leave it to comedic mastermind Taika Waititi to expertly skewer hatred the most successful of ways.
In the midst of World War II, young outcast Jojo (Roman Griffin Davis) fully absorbs Nazi propaganda, wanting to be a good soldier. When he discovers that his mom Rosie (Scarlett Johansson) is hiding a young Jewish girl Elsa (Thomasin McKenzie) in their walls, Jojo must decide whether he will help the new discovery, or give into the advice given by his imaginary friend, Adolf Hitler (Taika Waititi).
Throughout his filmmaking career thus far, Waititi has established himself as a unique and special comedic voice. Even when taking control of a Marvel film, Waititi's blend of clever witticisms and dumb silliness is unmistakable and unlike anyone else working in comedy today. With his latest output like "Hunt for the Wilderpeople" and now "Jojo Rabbit," however, each gut busting moment is matched beat for beat with a surprising level of emotionality. Though it may not get its hands completely dirty, there's no doubt that there's a level of respect attached to the film, where Waititi's acknowledges the atrocities while making it okay to laugh at the more ridiculous parts of both blind hatred and loyalty.
As an actor, Waititi chooses to play Hitler as a complete boob and with a sense of idocy that leaves no room for interpretation other than to laugh at his expense. While the cast is littered with strong, funny performances from veteran actors like Johansson and Sam Rockwell, the show truly belongs to the youngsters Davis and McKenzie. Davis plays Jojo with a level of sweetness and conflict beyond his years and watching McKenzie make a meal out of mentally torturing Jojo is a delight to watch.
As a complete master class of tone, "Jojo Rabbit" is an expertly crafted satire that is equal parts funny and sweet. Though its through the eyes of a child and set in the 1940s, the commentary on blindly and ignorantly hating that which is different is a theme that, unfortunately, remains relevant. There's likely to be audiences that believe the film should go harder at its subject matter, but fans of Waititi's special sense of humor and audiences who are willing to go along for the ride are in for a treat. Make no mistake, "Jojo Rabbit" is the work of a singular filmmaker at the top of his game and one of the years best films thus far.
Join CineSnob.net for their brand new podcast where they rewatch the Marvel Cinematic Universe from Iron Man to Avengers: Endgame and beyond! To kick things off, the guys discuss 2008's IRON MAN, where it all began.
Click here to download the episode!
Starring: Sunny Suljic, Katherine Waterston, Lucas Hedges
Directed by: Jonah Hill (debut)
Written by: Jonah Hill ("21 Jump Street")
Few actors can weave in and out of genres as seamlessly as Jonah Hill has done it within the last few years. Known mostly as a comedic actor that has grown from the Judd Apatow family tree, Hill has had massive success in serious roles, nabbing 2 Oscar nominations for dramatic turns. With Mid90's, Hill adds another facet to his nuanced repertoire, stepping behind the camera for the first time in his directorial debut.
In 1996 Los Angeles, 13-year-old Stevie (Sunny Suljic) navigates a summer filled with new experiences, a questionable new group of friends, and a troubling home life.
Perhaps it's the use of a lot of natural non-actors, but there's a certain raw edge to the film that feels homemade and small. As a coming-of-age movie, Hill's debut feels Linklater-esque, being more slice-of-life than narrative driven. Perhaps because of this, the film occasionally feels a little bit aimless and meandering.
What it does accomplish well is tackle and capture the feeling of angsty adolescence. Stevie is young, impressionable, and desperately seeking something new as a form of escapism. The films best moments are watching Stevie take good hearted innocence and mix it up with some very real and intense situations, along with various shenanigans.
Though his performance is good, Suljic's casting falls victim to an issue sometimes seen in coming-of-age movie, which is that he looks really, really young. There's a bit of dissonance watching a middle schooler do very adult things and though perhaps by design, is occasionally distracting and odd.
As a "hang out" film, Mid90's scratches the nostalgia of its titular era, especially those who grew up in skateboarding culture. It would be nice to have a little more narrative heft, but it's a solid if unspectacular debut for Hill as a filmmaker.
Starring: Allison Williams, Logan Browning, Steven Weber
Directed by: Richard Shepard ("Dom Hemingway")
Written by: Richard Shepard ("Dom Hemingway"), Eric C. Carmelo (debut) and Nicole Snyder (debut)
With all the crazy concepts, plot twists and narrative risks (for better or worse) that are in genre film, there will always be a segment of movies that are best experienced cold. Heading into the theater knowing as little as possible can yield the best results as each twist and turn can make the first watch a truly unique experience. With "The Perfection," it is almost best to reduce the plot to its simplest terms: a story about two women that takes place within the world of music. Vague enough for you?
One of the best things about "The Perfection" his how straightly played it is. While certain things that go down are patently insane, actresses Allison Williams and Logan Browning play it with intensity and true chemistry. While plot details will be kept under wraps to preserve its shocking surprises, its fair to say that there is some ambiguity to their relationship to one another and what their motives are. The film keeps its mysteries close to the vest until an entertaining and extremely well executed reveal that entirely changes the course of the movie.
After this pivot point, "The Perfection" starts to wade into territory of familiarity and its messages get a little bit blunted. Without question, it delivers on the gore and sadism you'd expect from a genre film, but it feels like a tale of two movies. It is almost as if it would have worked better as a short film containing only the first half and the little magic trick that it pulls.
Still, "The Perfection" is without question a very entertaining midnight movie. It's a unique spin on the horror/thriller genre that allows its cast to simultaneously play around and bring gravitas to strong results, even if the film is a little top heavy.
Starring: Rory Culkin, Emory Cohen, Jack Kilmer
Directed by: Jonas Akerlund ("Horsemen")
Written by: Dennis Magnusson ("King of Devil's Island") and Jonas Akerlund (debut)
For metal fans across the world, the stories about Norwegian black metal culture are infamous. Church burnings, murder, violence…and that's not even scratching the surface of the famously abrasive music. Based on stories from the book of the same name "Lords of Chaos," centers on the story of the band Mayhem, and how they lived up to their name.
In 1980's Norway, a guitarist going by the name of Euronymous (Rory Culkin) forms a new sub-genre of metal dubbed Black Metal. With a focus on intensity, violence, and church burnings, Euronymous and new bandmade Varg (Emory Cohen) at first try to push the popularity of the band until they eventually disagree on just how far to take it all.
In terms of black metal folklore, "Lords of Chaos" strives for authenticity and manages to get it. Stories that have been circled around for years are told with graphic detail, something that director Jonas Akerlund does not shy from.
With as much graphic violence as there is in the film, its biggest flaw is its internal tug of war for tone. Akerlund alternates between treating his subjects as extremely violent and dangerous individuals and as Beavis and Butthead style idiots. As a result, they danger and severity of their crimes is severely undercut by the notion that they are harmless posers trying to make a name for themselves.
The tone struggle ultimately can't be overcome, especially considering how grating and intensified the rest of the film is. It may accurately tell the story of a bizarre and wild corner of music history, but "Lords of Chaos" doesn't ever seem to hit the right notes.
The concept for the TV show may seem painfully simple: four lifelong friends compete in ridiculous challenges in order to embarrass, and ultimately punish each other. But the chemistry, looseness and ridiculousness of the show make "Impractical Jokers" one of the funniest shows on TV. As an extension of their show, the four guys involved are currently on their Impractical Jokers: Cranjis McBasketball World Comedy Tour, which makes a stop for two shows in San Antonio on Saturday, September 8. CineSnob.net spoke with one of the jokers, James "Murr" Murray about the show, the upcoming "Impractical Jokers" movie, and being a best-selling author.
I wanted to start by talking a little bit about the comedy tour you are on now. For fans of the show who haven't seen you guys on tour, what experience can they expect and how can they expect it to be different from the TV show?
The tour, I think, is the funniest thing we do. When you film a hidden camera show you have no idea how its working. We have no idea if the fans like what you're doing. It's hidden camera and we're hiding in the back or the basement somewhere. We come from a live tour background, so when we're on tour, it's a great way to interact with the fans. The live tour is our friendship on display. It really is. We have a giant screen behind us. We shot hidden camera challenges just for the live show that you can't see anywhere else. It's basically like stand-up comedy with all four of us on the stage at the same time. We're having fun with the audience. It's a lot of fun.
As a fan of shows like "Nathan for You," anything that Sasha Baron Cohen has done or anything that involves unsuspecting people, I have always wondered about the risk of becoming too big, where everyone knows you and it becomes harder and harder to do challenges in public. Is that something that you guys are cognizant of or had to adapt to?
That's a good problem to have. It means that the show is doing really well and we're doing our job right. It will be interesting next year when the movie comes out. We just shot the "Jokers" movie and it comes out next year in theaters, so we'll see. It has changed the show a bit. We don't do baseball stadiums anymore. We don't do boardwalks. It's harder to do malls. It changes the way you produce the show because we hide more and its rare that you see two of us together somewhere. But it's a good thing. The show is constantly evolving.
Do you feel like that need to adapt and evolve has kept the show fresh or made you guys think about different or more unique challenges?
For sure. I think what keeps the show fresh and unique is our own drive. We made a pact in Season 1 that if we ever felt the show was getting repetitious or stale, we'd stop doing it. We owe it to our audience to constantly evolve the format and push it in new ways with different styles of challenges or format busters. We try to do it every season and advance the show. That's the fun of making a show like this. We produce so many episodes a season that we have a chance to play around and test things out and see what works, so it's a lot of fun.

In terms of punishments, it feels like a lot of prep work goes into that. Is that something where you guys are thinking about punishments year round and making notes about what you want to do?
Yeah, it's funny the way punishments evolve. One of us will leave set for a couple of minutes to the restroom or something and when we come back to the set you'll hear the other guys go, "Shhh, shhh, shhh, shhh." You know they were conspiring when you left. A lot of what's happening in our real lives inspires the punishments.
Speaking of punishments, it seems a lot of the time they can be silly and ridiculous but others are completely excruciating to watch. Do you have a favorite type of punishment that you like to see go down?
I love to watch Joe do something physical, like Captain Fatbelly where he's riding on top of a tram or the one that aired last night. We built him into a massage chair at the mall, which was so funny. It was the funniest challenge in the show's history. Seeing Sal get scared is very funny. For me, I like when they punish me in a way that attacks my emotions and my ego. My pride, if you will. I like those psychological ones, where I'm walking into a room thinking it's going to be a body building competition and it turns out that I'm walking into Danica McKeller, who is Winnie Cooper from "The Wonder Years" in a dress, looking gorgeous. It's psychological. It messes with my mind. I like those ones the best.

In terms of the movie, is it something where you were trying to go bigger with it, or different, more edgy? What were your goals with the movie with the new format?
I think the time is right. The audience wants to see us push the show even further. The movie is bigger than a big episode. It has a narrative, a beginning and an end. There's a structure to it, even moreso than the TV show to help get us on this journey. That being said, 85 percent of the movie is a hidden-camera movie. We're improvising, which is a lot of fun, honestly. I will say, something slightly different than the TV show, the movie has multiple punishments throughout, which is great fun. You get to see us squirm a lot and punishments in the movie were spectacular. They hit all the right marks.
You were saying that the live comedy show is good because you don't get that instant audience response when you're filming the show. But with a movie, you get one shot. Did you guys spend a lot of extra time writing for the movie or thinking about the punishments?
Yeah, we put a ton of planning into it, which you always do when you're working on a movie. It was kind of like the beginning of the TV show in a lot of ways. It was the four of us writing. In Season 1 of the TV show, it was a small show. We had no staff. We were literally calling locations to get them on board. We were writing all the material. I mean that loosely, of course. There is no script for the TV show. It's improvised. But we still think of all the punishments and challenges. In the movie, it was back to our roots. It was the four of us in a room for a month coming up with ideas for the movie and secret punishments. It was fun.
One thing, too, that seems to be the case is the support of your network. Your show is on all the time on TruTV. It feels like there is an extension of the show as well, through the After Party or the specials and documentaries. How great is it to have the support of the people behind the scenes to know that not only your show is in good hands but they are letting you extend it beyond having just a 30-minute TV show once a week.
Are you kidding me? That's it. TruTV continues to be an amazing partner. The fact that they funded the movie…the network has been so supportive from the beginning, I will say. I can't imagine the show with another network. And they are willing to take big risks. For a network that has never produced a movie to take the risk to make a movie is a huge, huge show of support and confidence in the brand and the guys and I. It's not bad. We are forever thankful to them. When we pitched the show to them several years ago, they made good on their word. They said, "This is the show we want to define TruTV and the direction we want to go in" and they made good on that.

In terms of the brand expanding, you guys have an after show, you've got a tour, you've got a cruise. There's a lot of stuff that gives the fans more content or access to you guys. Do you feel like that's important for not only your growth but interacting with your fanbase?
Oh, sure. The guys and I come from a live-comedy background. We are a comedy troupe called The Tenderloins. We have performed live for many, many years. So, going into live touring was a natural common sense expansion for us. From there grew other, cool opportunities. I think a lot of it is having the right team around you that knows how to get these opportunities. Our management team and agents look for these cool extensions of the brand. As the tour grew, a natural question was, "Wouldn't it be cool to hang out and party with fans and go on vacation? What if we went on a cruise?" It's just these natural questions that you ask yourself. And the after show was the same kind of idea. We really clicked with Joey Fatone and he's been in a couple episodes of the show. He felt like a good fit for our show, cause we don't really have guest cameos but on the times we do have cameos its been based in reality. He's a similar kind of guy as us. And Danica McKeller is steeped in our history. I had a crush on her growing up so she was a natural extension of what we do. The show is very organic. It has to stay that way for us. So, the opportunities that we have now are a combination of how awesome our fanbase is and how they support us, how amazing the network is, and how great our team is that thinks about the questions like, "What would be a cool fan experience to do next?" The four of us have wanted to do this our whole lives and to have the ability to do something cool like this made us think, "What else could we do that is cool like this?" What if we could do a Hawaii episode?" I've always wanted to go and never had the money to go!
A few months ago, you had a novel come out that you wrote, "Awakened." I was wondering not only what that experience was like to foray into a completely different world, but what the response has been and how you feel about now being an author.
The crazy part of the novel is that it is very similar to how we developed "Jokers." I wrote this fast-paced, action-packed thriller 14 years ago. This was before TV. I had a BS job working from home and I spent a year of my life writing this book. Like "Jokers," the guys and I are regular guys who had no contacts in publishing. I had no agent back then. No lawyer to represent the project. After a year of writing, I sent it to every publisher in New York. And you ready for this? It got returned to me unopened. No one would open the envelope to read it. I have no problem dealing with rejection if I've been considered. But to be rejected without having someone look at it is a tough pill to swallow. It sat on my computer for 14 years. Fourteen years later, because of the fanbase and how amazing they are, I sent in the same book and the publishers at Harper Collins ended up buying the trilogy from me. I always believed in the project. I always thought that the book was really good and action packed and exciting to read. I will say, I've been really pleased with the fan response and the reviews online are amazing. Not just fan reviews, critical reviews are great, great, great. And the book is a best seller. It has been really rewarding thing, I must say.
Each year at CineSnob.net, we set our alarm clocks for way too early and watch the Oscar nominations live, like the film nerds we are. We then stumble to our computers and in blind outrage and pure jubilation, give some quick reactionary thoughts on the nominees. Let's dive into the major categories, shall we?
BEST ORIGINAL SCREENPLAY
"The Big Sick," Emily V. Gordon & Kumail Nanjiani
"Get Out," Jordan Peele
"Lady Bird," Greta Gerwig
"The Shape of Water," Guillermo del Toro, Vanessa Taylor
"Three Billboards Outside Ebbing, Missouri," Martin McDonagh
CODY: Most of these nominations were expected, except for "The Big Sick," which much to my personal delight makes the cut. This award is very likely to go to Martin McDonagh, who missed out on best director.
KIKO: If I had a vote, I would've given a nom to Paul Thomas Anderson for "Phantom Thread," but nothing happened out of the ordinary in this category. Glad to see Kumail Nanjiani and Emily Gordon get a nod for putting their real-life on display for "The Big Sick."
BEST ADAPTED SCREENPLAY
"Call Me by Your Name," James Ivory
"The Disaster Artist," Scott Neustadter & Michael H. Weber
"Logan," Scott Frank & James Mangold and Michael Green
"Molly's Game," Aaron Sorkin
"Mudbound," Virgil Williams and Dee Rees
CODY: Hot damn, "Logan" gets rewarded in a completely unexpected nomination. It's certainly well-deserved, but it is always a huge surprise to see comic book fare wind up on the nomination list. This category also sees the lone nomination for "The Disaster Artist" (more on that later). "Call Me By Your Name" should win this pretty easily.
KIKO: "Logan" getting this nomination is HUGE. Well deserved, since, in my opinion, it's the best superhero movie ever made. I wasn't big on "Mudbound" at all, so I would've rather have seen that nom go to anything else.
BEST SUPPORTING ACTRESS
Mary J. Blige, "Mudbound"
Allison Janney, "I, Tonya"
Lesley Manville, "Phantom Thread"
Laurie Metcalf, "Lady Bird"
Octavia Spencer, "The Shape of Water"
CODY: The 5th spot was always going to be a toss up between Holly Hunter and Lesley Manville and the Academy went with Manville in a morning that trended upward for "Phantom Thread" as a whole. This category was once a battle between Allison Janney and Laurie Metcalf, but Janney seems to be running away with it.
KIKO: Not too many people saw Lesley Manville getting an Oscar nomination for "Phantom Thread," but I was one of the few who had her in my final five. The Mary J. Blige nomination boggles my mind. That space should've gone to Holly Hunter for "The Big Sick." And very happy that the cringe-worthy performance by Hong Chau in "Downsizing" was forgotten.
BEST SUPPORTING ACTOR
Willem Dafoe, "The Florida Project"
Woody Harrelson, "Three Billboards Outside Ebbing, Missouri"
Richard Jenkins, "The Shape of Water"
Christopher Plummer, "All the Money in the World"
Sam Rockwell, "Three Billboards Outside Ebbing, Missouri"
CODY: Woody Harrelson and Sam Rockwell each get a nomination for "Three Billboards" which is very well deserved, as it was once thought that they may split votes. Willem Dafoe gets the days lone nomination for "The Florida Project," and Christopher Plummer gets nominated for nine days of work, replacing Kevin Spacey in "All The Money in the World." I would have much rather seen either Armie Hammer and Michael Stuhlbarg here instead of Plummer, but oh well. Expect Rockwell to continue his mad dash towards the Oscar.
KIKO: I agree with Cody. I would rather have seen Michael Stuhlbarg for "Call Me By Your Name" get this nomination over Plummer. Actually, I would rather have seen Patrick Stewart get the nom for "Logan," but that wasn't going to happen. I really want Dafoe to win this, but Rockwell is winning everything!
BEST ACTRESS
Sally Hawkins, "The Shape of Water"
Frances McDormand, "Three Billboards Outside Ebbing, Missouri"
Margot Robbie, "I, Tonya"
Saoirse Ronan, "Lady Bird"
Meryl Streep, "The Post"
CODY: As we've learned in previous years, never, ever, ever bet against Meryl Streep. This top 5 had been cemented for a while, so no surprises here. Frances McDormand has very well deservedly been taking home the prize at virtually every award show. I don't expect that to change.
KIKO: No surprises here. This was the easiest category to predict even though Jessica Chastain was peeking in from the sixth spot to see if Streep was going to trip up at the last minute. But, come on, it's Streep. She's the one Idiot in Chief Trump called "overrated" last year. Hahaha. Don't ever doubt Streep.
BEST ACTOR
Timothée Chalamet, "Call Me by Your Name"
Daniel Day-Lewis, "Phantom Thread"
Daniel Kaluuya, "Get Out"
Gary Oldman, "Darkest Hour"
Denzel Washington, "Roman J. Israel, Esq."
CODY: The controversy surrounding James Franco broke close to the end of final voting for Oscar nominations and many people wondered if it would sink his chances. He was once seen as a pretty strong lock for a nomination and is now left out of a nomination. As a result, Daniel Kaluuya sneaks in, as does Denzel Washington in a movie that very few people liked. The most exciting inclusion is that of Timothee Chalamet, who was fantastic in "Call Me By Your Name." Regardless of all this, Gary Oldman is your 100% iron clad lock of the night.
KIKO: Washington for "Roman," really? Looks like the Franco controversy caught up to him. Doesn't matter. Oldman is going home with the Oscar this year. And he really, really, really wants it.
BEST DIRECTOR
"Dunkirk," Christopher Nolan
"Get Out," Jordan Peele
"Lady Bird," Greta Gerwig
"Phantom Thread," Paul Thomas Anderson
"The Shape of Water," Guillermo del Toro
CODY: Christopher Nolan finally breaks through! Very well-deserved. The biggest surprise here by far is the inclusion of Paul Thomas Anderson for "Phantom Thread," which comes from out of nowhere and leap frogs some other strong contenders. Greta Gerwig also becomes only the 5th woman to be nominated for best director. In earlier years, when best picture/best director were completely interlocked, this may have spelled disaster for "Three Billboards outside Ebbing, Missouri." But the times have changed, and the film could go the way of Ben Affleck/"Argo," winning best picture without a best director nomination. This category will be a true toss up on Oscar night, but my early money is on Guillermo del Toro for "The Shape of Water."
KIKO: Paul Thomas Anderson is my God. Paul Thomas Anderson is my God. Paul Thomas Anderson is my God. Paul Thomas Anderson is my God. Paul Thomas Anderson is my God. With that said, the best directed film this year was "Dunkirk," so it's great to see Nolan finally make it in.
BEST PICTURE
"Call Me by Your Name"
"Darkest Hour"
"Dunkirk"
"Get Out"
"Lady Bird"
"Phantom Thread"
"The Post"
"The Shape of Water"
"Three Billboards Outside Ebbing, Missouri"
CODY: We get nine out of a possible ten nominees here, with a few surprises. "Get Out" subverts genre expectations and is nominated for best picture. "Darkest Hour," a film with a tepid, yet solid response gets rewarded, and "Phantom Thread" sneaks in as well. This category is also a toss up, though at this point feels like a two horse race between "Three Billboards outside Ebbing, Missouri" and "The Shape of Water." Early lead to "Three Billboards."
KIKO: "Get Out" is the first "horror" film to get nominated for Best Picture since "The Silence of the Lambs," which won the award in 1991. I really have a sneaky suspicion that it could win, too. But "Three Billboards," even without a director's nom, and "The Shape of Water" seem poised to do some damage. And would you look at at that – "Phantom Thread." Paul Thomas Anderson is my God.
Cody's final thoughts:
The biggest winners of the day are "The Shape of Water" and "Three Billboards outside Ebbing, Missouri," which seem to be in a showdown for best picture. A lot of credit should also go to "Get Out" and "Lady Bird," for pulling out some big nominations. Big days were also had by a few unexpected films like "Darkest Hour" and "Phantom Thread" which the Academy turned out to like a lot more than many people thought. The nominations are diverse, which is a pleasant surprise given some of the controversy from previous years. "The Florida Project" had a pretty bad day, only getting a nomination for Dafoe. Not really sure what the Academy didn't like, but this film really faded fast, despite love from critics groups. There weren't a ton of huge surprises and I can't really think of anyone who was completely snubbed, which is staggering for Oscar morning. There were a lot of weak categories and obvious choices, and the stars seem to be aligning for a lot of categories.
Kiko's final thoughts:
I hate the word "snub" but the biggest snub of the day was probably James Franco not getting nominated for "The Disaster Artist." Who knows how the controversy factored in, but my guess is that whichever Oscar voters waited till the last minute to turn in their ballot probably scratched him off pretty quickly once news hit that there were allegations of sexual misconduct against him. Visit Oscars.com for a list of all the nominees. A quick few last thoughts about some of those:
"The Boss Baby" and "Ferdinand" getting Oscar noms is just ridiculous. That's what happens when you change the rules for Best Feature Animation.
"Jane" got left out of Best Documentary? Yikes. No one saw that coming.
Only one nomination for "The Florida Project," my favorite film of 2017? Sigh.
John Williams getting a nomination for "Star Wars: The Last Jedi" instead of "The Post" is questionable.
Starring: Timothee Chalamet, Armie Hammer, Michael Stuhlbarg
Directed by: Luca Guadagnino ("A Bigger Splash")
Written by: James Ivory ("Maurice")
As the calendar turns to a new year and the quality of box office options are about the plummet, the one savior is the slow roll of award-worthy films slowly leaking their way to wider releases. Next up for audiences is the highly-acclaimed love story "Call Me By Your Name."
In the Summer of 1983, Elio (Timothee Chalamet) is in Italy with his parents. His father, who is a college professor, has a student intern named Oliver (Armie Hammer) come to live with them in their summer home. As Elio shows Oliver around town and spends time with him socially, he begins to realize that he has deeper feelings for him. As he expresses this, he finds out that Oliver may feel the same way as the two head down the path of summer love.
The acting is across the board phenomenal, but much of the credit deserves to go the Chalamet, who plays the part to perfection. The role calls for much internal conflict and Chalamet has a piercing empty stare that is simultaneously expressionless and emotes deep agony. Beyond that, he's magnetic and endlessly likeable, two qualities that will serve him well in almost any role in what is sure to be a bright future. Hammer, for his part, is great as well, as the confident Oliver. In a relatively low-key role, veteran actor Michael Stuhlbarg plays Oliver's father. It's a role that is solid throughout, but absolutely comes to life in a monologue later in the movie that is, hands down, the best scene of the movie and possibly the best bit of acting of Stuhlbarg's career.
The ever evolving relationship between Elio and Oliver is at the center of the film and takes a more slow-burn approach. This allows for the film's earlier moments to showcase gorgeous views of Italy and all of the care-free summer activities it has to offer. Even though they drift apart for various reasons (some of them intentional), Elio and Oliver eventually find themselves drawn back to one another, which is where the film takes off. The film almost takes a different tone altogether at that point, switching from a snapshot of summer life and fun to the intricacies and courtship of a new relationship, especially one which features so much self-discovery.
So often in modern "forbidden" love stories, the relationships feel more lustful than full of love and thus the films emotional moments feel unearned. That is not the case with "Call My By Your Name." Perhaps it's the slow build and push and pull of Elio and Oliver's relationship, but there is not one false note between them in the entire movie. Sure, their sense of attraction is palpable, and there is plenty of sexual discovery, but their sense of true connection is even more powerful as the relationship feels less like a summer fling and more like two souls uniting. Elio and Oliver's relationship is almost doomed to fail just by design and circumstances. There is something intrinsically beautiful, however, about two people who put their entire beings into a relationship they know can't work. That pure display is exactly why "Call Me By Your Name" is a transcendent love story.
Starring: Colin Farrell, Nicole Kidman, Barry Keoghan
Directed by: Yorgos Lanthimos ("The Lobster")
Written by: Yorgos Lanthimos ("The Lobster") and Efthymis Philipou ("The Lobster")
With his 2015 film "The Lobster," writer and director Yorgos Lanthimos established himself as a creative force. With a fascinating premise and surrealist world building, the script was nominated for an Academy Award and firmly put him on the radar of film fans yearning for something cerebral and exciting. With another great premise, Lanthimos' "The Killing of a Sacred Deer" continues the trend of high-level creativity and firmly plants him as a true talent to watch.
As a skilled cardiologist, Dr. Steven Murphy (Colin Farrell) has a successful career, an ophthalmologist wife Anna (Nicole Kidman) and two great kids. But there is something lurking in his mostly hidden relationship with an odd, but seemingly harmless teenager named Martin (Barry Keoghan). As their relationship comes to the surface, Martin reveals earth-shattering information that may change the course of Murphy's life, along with the rest of his family.
One of the things that Lanthimos did that made "The Lobster" easy to crack into despite its outlandish premise is create a universe in which its idiosyncrasies were the norm. Everyone talked in stilted speech with quick basic sentences and an underlying level of social awkwardness. The same technique is employed with "Sacred Deer," which allows the film to be rooted in somewhat of an alternate universe where everyone talks differently and really strange things happen.
It's easy to see how some audience members may confuse Farrell's performance in both films, for example, to be simplistic and odd. In reality, Farrell is giving a fantastic performance that helps establish the setting. The revelation in this film, however, is Keoghan who gives a super creepy and darkly funny performance.
The narrative itself, while not as creative as "The Lobster," still works pretty well as an updated take on a classic tragedy, provided you are able to buy in. It may not have a terrible amount to say metaphorically but it is well paced, features great tension and is fascinating to watch play out, even if you have an idea of where the story is going.
With the amount of by the numbers, run of the mill storytelling that happens every week at the theater, anyone doing something different is a breath of fresh air. Lanthimos clearly has a warped sense of humor and a keen eye for story telling that is absurd and fantastical while remaining intimate and grounded. "The Killing of a Sacred Deer" may not be one of the better films of the year, but its certainly one of the purest forms of an artist distilling his singular vision into a unique movie going experience.
Starring: Emma Stone, Steve Carell, Andrea Riseborough
Directed by: Jonathan Dayton and Valerie Faris ("Little Miss Sunshine")
Written by: Simon Beaufoy ("Slumdog Millionaire")
With a story as relevant today as it was in 1973, it's easy to see how a dramatic portrayal the Battle of the Sexes tennis match between Billie Jean King and Bobby Riggs could strike a chord and bring to the forefront the relevancy of the lack of equality between men and women in areas from respect, to wages, and how those battles are still being fought today. It's a shame that the film has no interest in doing that.
In protest of the pay gap between men and women for tennis tournaments, Billie Jean King (Emma Stone) breaks from the professional tennis association and forms her own tennis circuit that tours the country. Meanwhile, tennis hustler and former champion Bobby Riggs (Steve Carell) is struggling to pay off debts and deal with a gambling addiction. In an effort to drum up money and publicity, Riggs devises a plan: to take on King in a tennis match to determine the superior gender.
Though Stone and Carell are certainly good in the film, both suffer from a lack of well written characters. Carell's Riggs is particularly one-dimensional and never fully feels like a fleshed out character. Instead, he seems like a desperate man who is either drunk or perpetually out of it, trying to drum up controversy for a big pay day. King, on the other hand, is subdued and struggling internally with her sexuality. It's certainly an interesting take, and a complex story, yet it somehow feels out of place given the setting and early design of the film.
Rather than focusing on the pivotal Battle of the Sexes tennis match and the events that led up to it, screenwriter Simon Beaufoy chose to frame the movie through following a love-triangle of sorts, with King struggling to maintain her marriage with a man, while becoming involved with a woman. So much screen time is devoted to this plot line, that it's almost easy to forget what movie you are watching. Stone and Andrea Riseborough are good here, but the film never really commits to this relationship hard enough to feel like a movie about King's sexual awakening.
The biggest problem, however, is the way in which it treats the driving force behind the match itself, which is the attitude of Riggs and his persistent attitude that men are superior to women. By treating Riggs' sexism as a publicity stunt to promote a tennis match, "Battle of the Sexes" severely undercuts any and all impact it makes as a statement of inequality. There is no context or worse, consequence, to any of his sexist statements or chauvinist attitudes and, subsequently, it all comes across as one big joke. It's made even worse by having King partake in the publicity frenzy, having fun with Riggs and focused in her own world which makes her moment of catharsis completely unearned.
But beyond that, "Battles of the Sexes" is just a dull film that is more interested in telling a lustful love story than it is talking about equality, gender gaps or even tennis. The tone never sets in comfortably, leaving the film feeling disjointed and dispassionate. Worst of all, in a time where this story could draw a striking parallel to present day issues, it takes a route that virtually ensures that can't be done. Ultimately, "Battle of the Sexes" feels like a missed opportunity.