This page is dedicated to promoting special film events that CineSnob.net is putting on throughout the San Antonio community. Visit this page or follow us on Facebook or Twitter to be kept up to date on the latest events. See you at the movies!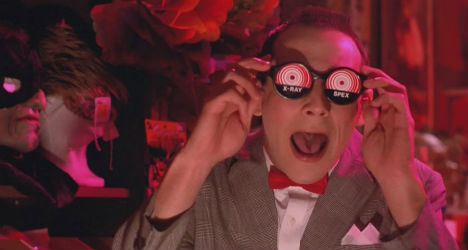 PEE WEE'S BIG ADVENTURE MOVIE PARTY!
$5 Admission – Includes Props!
Monday, April 13th at 7:30 PM at Alamo Drafthouse Park North
Join CineSnob.net for a special 30th anniversary screening of PEE WEE'S BIG ADVENTURE! Tickets are only $5 and Alamo Drafthouse will be providing lots of props to interact with throughout the movie. We promise this is an event you will not want to miss.
Get your tickets now HERE (Please remember, Alamo Drafthouse is now on a reserved ticket system. The earlier you get your tickets, the better choice of seats you'll have!)