Let's start with a disclaimer: This year I have managed to watch 195 films, but have not been able to see everything I would like to see to call this list "official." Hopefully, in the next month or so, the final films I am waiting for will hit San Antonio and I can update this list (if need be). The films I am still waiting to see are: "Another Year," "Biutiful," and "Blue Valentine."  Or there could be others that are screened in the next couple of weeks that could be a surprise. So, without further ado, here are the 10 Best Films I have seen in 2010 and some honorable mentions…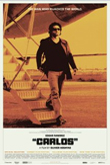 10. Carlos
Venezuelan terrorist Ilich Ramirez Sanchez (aka Carlos) is given rock star treatment in this absorbing and ambitious 5½-hour "fictional" biopic, which was actually first made for TV by French filmmaker Olivier Assayas before being picked up by IFC Films for a limited theatrical release. As Carlos, Edgar Ramirez epitomizes fearlessness and sophistication all while ruling with an iron fist and shedding innocent blood for his political cause.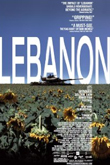 9. Lebanon
A harrowing, unremorseful drama centered on four Israeli soldiers manning a tank across hostile battlefields during the first day of the Lebanon War in 1982. Samuel Moez's debut film takes us beyond the crosshairs where a devastating narrative delivers plenty of war-is-hell moments. Through detailed close ups, eerie silences and gripping mechanical sounds from the tank, this Israeli film is an aesthetic and poetic combat piece that places us in the confines of the most nightmarish of scenarios.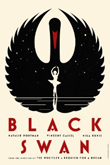 8. Black Swan
Filmmaker Darren Aronofsky adds an extreme sense of paranoia to a classic ballet  creating a hypnotic, psychosexual suspense that plays like high-art horror and rivals David Cronenberg's 1986 film "The Fly." While not nearly as graphic, the disturbing drama is just as chilling. Natalie Portman has never been better. It's a convincing performance in a stunning and unnerving film that examines destructive ambition and what someone will sacrifice to reach perfection.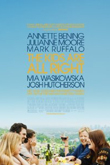 7. The Kids Are All Right
Filmmaker Lisa Cholodenko gives so much depth and realism to this modern-day-family dramedy, you can feel the love pouring out of her for each one of these unconventionally authentic characters. Cholodenko has written some of the most sharp and original dialogue of the year and in the hands of Annette Bening, Julianne Moore, and Mark Ruffalo they make it fresh, funny and truly heartfelt.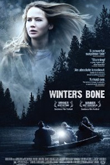 6. Winter's Bone
Beautifully shot across the vast, bleak landscapes of the Missouri Ozarks, director/writer Debra Granik's minimalistic tale of strength and determination is a deeply-moving experience propelled by the amazing performances of Jennifer Lawrence and John Hawkes. Granik bring the region to life and does it without relying on stereotypes to portray these tragic characters.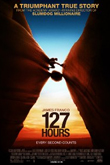 5. 127 Hours
Based on the true story of adventurer Aron Ralston, who cheats death in a canyon by amputating his own arm to free himself from a boulder, director Danny Boyle allows us to become transfixed by our hero's need to escape and his acceptance of his own mortality. James Franco is compelling through an emotionally-charged performance and shows what an actor can do with an intense screenplay and so little physical room to operate.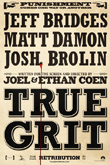 4. True Grit
While the Coen brothers have dabbled with western themes in a few of their past films including "The Big Lebowski" and "No Country for Old Men," the duo has finally tightened up their boot straps and given us their own dusty, old-fashioned take on the genre with such craftsmanship you would think they've been doing it for years. Without comparing the film to John Wayne's original of 1969, the Coen's version stands on its own with noteworthy performances by Jeff Bridges and newcomer Hailee Steinfeld.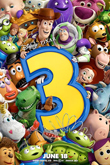 3. Toy Story 3
The relationships fostered in the Toy Story franchise over the last 15 years have come full circle in a sentimental and clever, but also dark and profound narrative that clearly defines unconditional love and conveys it through a computer-generated boy and his pull-string toy. From moments of pure delight to one of the most heartbreaking goodbyes in recent movie memory, the trilogy wraps up in a masterful way and once again proves Pixar is on a level all its own.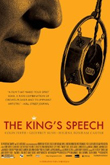 2. The King's Speech
Directed by Tom Hooper, this little-known true story of King George VI and his battle with a debilitating speech impediment is charming, humorous, and engaging throughout. With all of Britain watching, the film builds toward the monarch's first wartime radio broadcast to the nation. As the ineloquent king, Colin Firth is simply mesmerizing, as is the rest of the talented cast who bring to life this fascinating footnote in British history.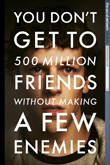 1. The Social Network
David Fincher's internet epic is an incisively-written and impressively-controlled biopic where captivating legal drama meets new-media ambition. Adapted by screenwriter Aaron Sorkin, the film is a near-perfect narrative centered on the most prevalent online phenomenon of the past decade. Jesse Einsberg exudes a scary confidence and insensitivity in this relentless character study. It's "There Will Be Blood" for the tech generation.
15 Honorable Mentions (in alphabetical order): "Animal Kingdom," "Catfish," "Cyrus," "Exit Through the Giftshop," "Fair Game," "Inception," "The Girl with the Dragon Tattoo," "Joan Rivers: A Piece of Work," "Micmacs," "Mother and Child," "Please Give," "The Square," "Tangled," "Waiting for Superman," "Vincere"