This is my very first "Best Films of the Decade" list, so I was excited to look back and think about everything I saw over the last 10 years. The first time I sat down and wrote a film review was actually in 2000 when I was a skinny 20-year-old journalism student writing for my college paper. Ten years later, I'm still going strong with film reviews and film articles being published in a number of different newspapers and magazines around the U.S. I also have this nifty little website where I can post all my work for anyone who is interested in reading it. It's been a great first 10 years. I can't wait to see what the next 10 bring.
After approximately 2,000 movies watched over the last decade, here is a list of my 10 favorite followed by 40 more honorable mentions. I had to dig deep into the archives for most of these, but I thought it was important to share the words I wrote back when I saw the films for the first time. If you've missed any of these, check them out. Or if you think I've left something off the list, let me know. I've seen tons of films, but I won't pretend like I've seen everything. So, recommend something to me. Until then…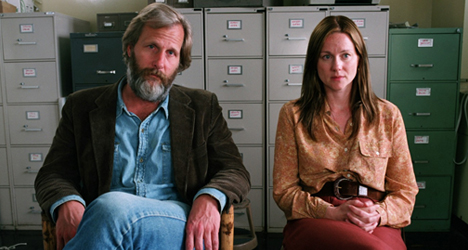 10. The Squid and the Whale (2005)
Director/writer Noah Baumbach puts his autobiography on screen in a tender and hilarious story about what he and his brother went through during their parents divorce in Brooklyn in the 1980s.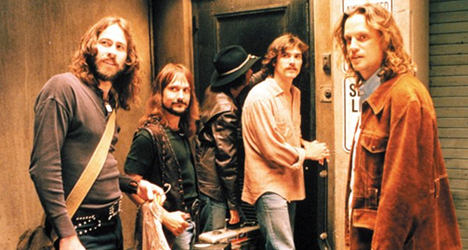 9. Almost Famous (2000)
Based on writer/director Cameron Crowe's life as a teenager, "Almost Famous" follows a young music journalist who goes on the road with a rock band in the 1970s. This is the epitome of what a coming of age story should be.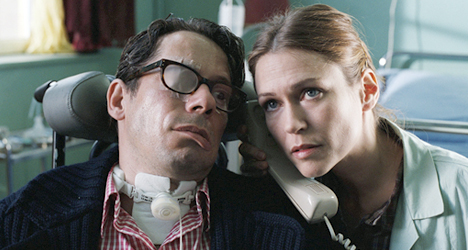 8. The Diving Bell and the Butterfly (2007)
A flawless metaphor for the power of the human spirit, "Diving Bell" is a visually unique look at the way one man is forced to change the way he lives because of a tragic event. Deeply moving and inspiring, the film delves into the creativity, imagination and frustrations of a strong-willed individual. Director Julian Schnabel does an outstanding job emphasizing what it means to be trapped in a physical abyss.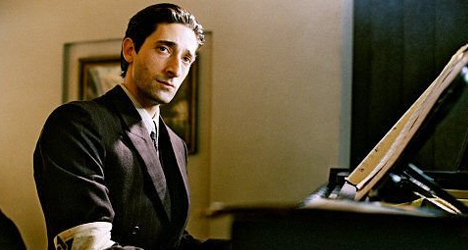 7. The Pianist (2002)
As Wladyslaw Szpilman, a Jewish pianist who finds himself and his family living in a German-ruled Poland in 1939, Adrian Brody (who won the Academy Award for this role in 2002), is unforgettable. He gives Szpilman a soul and captures the endurance of an abandoned man who witness devastating events behind a wall of safety.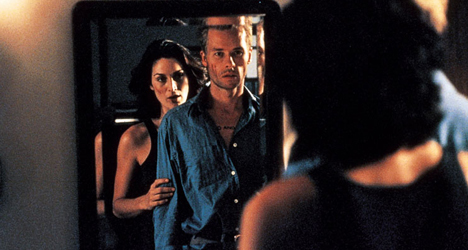 6. Memento (2001)
Before "The Dark Knight," director Christopher Nolan wrote a script about a man suffering from short-term memory loss, who is searching for his wife's killer. It's an immensely dark tale about revenge broken up into fragments and told backwards. While it might seem like a gimmick, this is one of those rare instances where substance matches style and delivers a highly engaging and thrilling experience.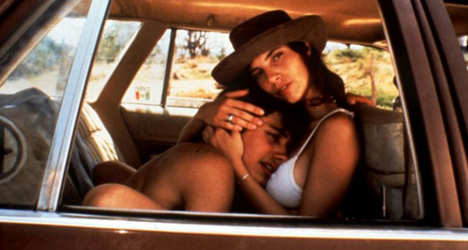 5. Y Tu Mama Tambien (2002)
A film about sex, love, friendship, life, and death, "Mama" is an intense and powerful drama that started the Spanish filmmaking craze back in 2002 alongside "Amores Perros." Director Alfonso Cuaron combines eroticism and humor in this journey into the minds of two sexually-charged young men who befriend an older woman and take her on a road trip to a fictitious beach paradise.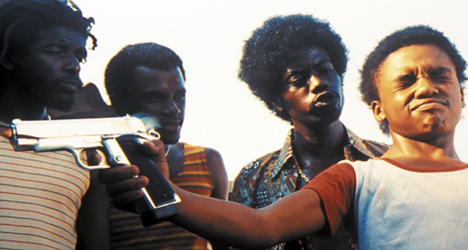 4. City of God (2003)
Deep in the slums of Rio de Janeiro a civil war is taking over the dusty roads.  And behind the terror and firearms are the youngsters of the Brazilian town. Director Fernando Meirelles is not afraid to meet the violence head on. The performances by the child actors are amazing and honestly scary at times. Each of the children's stories is intensified with the idea that this really happened and probably still is taking place somewhere in the world.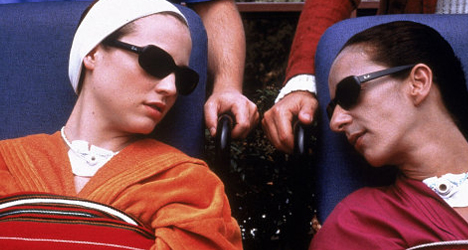 3. Habla con ella (2002)
In a brilliant array of dramatic storytelling and direction by filmmaker Pedro Almodóvar, "Habla con ella" ("Talk to Her") stands alone with so much strength and conviction; it is ironic that the story revolves around two women that are in comas. It is the passion and sadness that will have you locked onto the screen for every second of this intoxicating, beautiful, and odd story.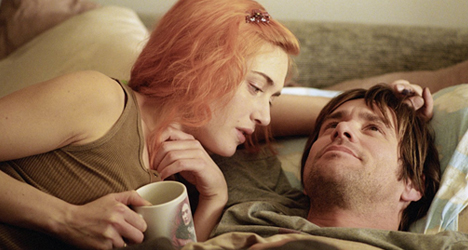 2. Eternal Sunshine of the Spotless Mind (2004)
From writer Charlie Kaufman, "Eternal Sunshine" asks difficult questions about the human mind. Could you erase painful memories and risk changing the person you are? It is heartbreaking to watch the main character Joel (Jim Carrey) cling to any memory he can of his ex-girlfriend during a procedure he undergoes to eliminate all of his memories of their life together. "Let me keep this one!" he screams from inside himself as things around him start to disappear.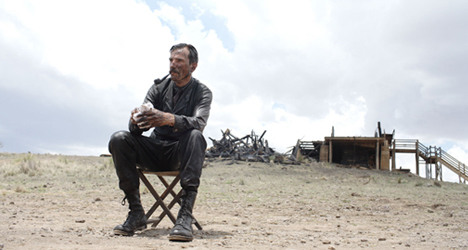 1. There Will Be Blood (2007)
Loosely adapted from the Upton Sinclair novel, "Oil!," "Blood" is timely story about the rise and fall of a man who allows greed to transform him into the incarnate of evil. Daniel Day-Lewis gives a perfect and fear-provoking performance. His role will go down in the history of iconic film characters with the likes of Charles Foster Kane, Michael Corleone, and Hannibal Lecter. Along with the superb directional choices and storytelling by filmmaker Paul Thomas Anderson and the picturesque cinematography by Robert Elswit ("Good Night, and Good Luck"), musician Jonny Greewood proves his eclectic talent by writing his first score for a feature film, which turns out to be one of the most nightmarish and brilliant parts of this modern epic. I guarantee, 30 years from now, college film students everywhere are going to be taking classes in which they will have to dissect every portion of this haunting film.
40 Honorable Mentions (in alphabetical order):
21 Grams (2003)
4 Months, 3 Weeks and 2 Days (2007)
Amelie (2001)
Amores Perros (2001)
The Aviator (2004)
Babel (2006)
Billy Elliott (2000)
Brokeback Mountain (2005)
Catch Me If You Can (2002)
Chicago (2002)
Crouching Tiger, Hidden Dragon (2000)
The Departed (2006)
Good Night, and Good Luck (2005)
Gladiator (2000)
High Fidelity (2000)
Hustle & Flow (2005)
In America (2003)
In the Bedroom (2001)
Into the Wild (2007)
Kill Bill: Vols. 1 and 2 (2003, 2004)
Little Children (2006)
Minority Report (2002)
Moulin Rouge! (2001)
Mystic River (2003)
No Country for Old Men (2007)
Nobody Knows (2005)
Once (2007)
Pan's Labyrinth (2006)
Quills (2000)
Road to Perdition (2002)
The Royal Tenenbaums (2001)
The Sea Inside (2004)
Sideways (2004)
Solaris (2002)
Traffic (2000)
United 93 (2006)
A Very Long Engagement (2004)
WALL-E (2008)
Where the Wild Things Are (2009)
The Wrestler (2008)